British Airways cancels 'incorrectly' cheap tickets
British Airways cancels 'incorrectly' cheap tickets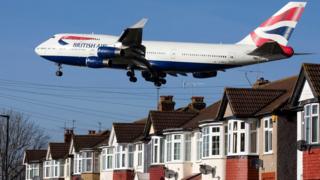 Passengers who bought cheap British Airways flights say they are angry after their tickets were cancelled because the prices were wrong.
The airline said it had sent incorrect fares to a number of travel agents for flights to Tel Aviv and Dubai.
Ash Dubbay, from London, says he had booked a return flight to Tel Aviv for £195 but now has to pay about £1,000.
BA has apologised and offered full refunds and a £100 voucher. The company refused to say how many were affected.
Mr Dubbay, from Golders Green, said he booked his tickets for Tel Aviv two-and-a-half weeks before he was due to travel.
He said he booked the flights through a travel agent, Travel Up, for a three-day trip for a family wedding and memorial service.
Travel Up have been contacted for comment.
Mr Dubbay said he thought the tickets were cheap but "not far-fetched" and comparable with other airlines.
He said the firm should honour the flights, which were advertised for several hours.
Mr Dubbay said he was "annoyed and angry" and the voucher would be of "no help" as it will not cover the cost difference for new flights.
He said: "I'm very disappointed and let down by British Airways.
"If I wanted to cancel my tickets I wouldn't have been able to but it seems like they can just do what they want."
Another customer, Esther Vadia, had booked six tickets to Tel Aviv for £167 each and a seventh for her son later in the year for £195.
'Not excessively cheap'
All have been cancelled.
She says she is unable to afford to pay for other flights and although she will be refunded, she will still have to pay credit card fees for the cancelled tickets.
Ms Vadia also said she would end up losing more than £1,000 on non-refundable accommodation in Israel.
She said: "If you go to a supermarket and buy something for cheap, they cannot come after you later and say you have to give it back.
"So how can an airline do that? Besides, I don't think the tickets were so cheap as to be unbelievable."
Hanna Simon, another passenger, also said she did not believe the flights were "excessively cheap".
She said she was particularly frustrated as she had corresponded with BA about add-ons to her flight and no problem had been raised by the airline.
Several people the BBC spoke to also said they had not been informed of the cancellation and only found out when they checked their online accounts.
They also said the £100 voucher was "useless" as, aside from "restrictive" terms and conditions, the flights were now costing much more than that.
A BA spokeswoman said the contract with customers was not legally binding if the price was "manifestly incorrect".
The firm said the incorrect tickets were "hundreds and hundreds of pounds" cheaper than they should have been and BA was not in a position to honour them, although it refused to say how many such tickets had been sold.
BA said: "Errors like this are exceptionally rare, and if they do occur, under contract law, there is no binding contract between the parties.
"We have apologised to customers and offered a gesture of goodwill."
Guy Anker, deputy editor of MoneySavingExpert.com, said BA should "do the right thing" and let the passengers "fly at the price they booked".
He said: "While this may have been a 'rare' error, it's not the passengers' error.
"They've bought these tickets in good faith at a believable price - it's not as though the tickets cost £5, which would clearly have been a glitch."
'Odd one'
Jack Sheldon, founder of Jack's Flight Club, said "fare errors" were not uncommon but in almost 70% of cases the airline would honour the tickets.
He said: "They honour it because it's bad PR to cancel tickets.
"This is an odd one. In cases where tickets are cancelled it is usually because the ticket was supposed to be say £400 but was sold for £40.
"In this case the error doesn't seem to have been that big and a typical customer could well have thought this was a genuine fare."
Source :
BBC News - Business
British Airways cancels 'incorrectly' cheap tickets
British Airways cancels 'incorrectly' cheap tickets