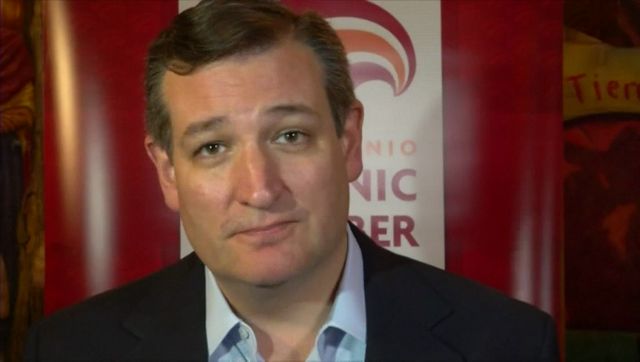 AUSTIN, Texas — Today, Sen. Ted Cruz, R-Texas, continues his tour of his home state during Congress' July 4th recess with stops in both Austin and San Antonio.
Cruz has already stopped in the Valley and north Texas. So far, these town halls have focused primarily on veterans affairs as well as how to best reform health care.
This trip comes as negotiations regarding the health care bill are currently stalled in the Senate — and he's already gotten an earful.
On Tuesday, while taking part in McAllen's Independence Day parade, Cruz shook hands with supporters, but was also confronted by protesters, some who voiced their frustrations with Cruz's stance on health care. Others angry about his support for President Trump's stance on immigration and the proposed border wall.
On Wednesday, while up in McKinney, his focus remained on improving health care for veterans. He met with a number of Veteran groups and organizations and said he wants to see more options when it comes to veteran's health care.
"The only way to change a government monopoly is to introduce competition, and competition giving veterans choice, real choice, robust choice," Cruz said.
Sen. Cruz will be in San Antonio around 10 a.m. at the Alamo Lounge.
Then he will make his way to Austin this evening from 6 to 7 p.m. at the Renaissance Austin Hotel in Grand Ballroom B.
We'll have coverage of that visit here on Spectrum News' Capital Tonight, who will wrap up the week in Houston.
—
Join the Discussion:
Follow Capital Tonight Texas on  Facebook  &  Twitter
Keep the conversation going on our political blog: Capital Roundup
Source: world